General Biology Tutors in Victorville, CA
Results 1 - 9 of 9
Education
California State University of San Bernardino B.S. Administration Concentration in Accounting B.A. Biology
Experience
Tutored in Accounting/Finance, Biology, and Math . I want to be a tutor because it re-enforces what I already know . Classes taken: Intro Accounting, Intermediate Accounting, Management Accounting, Cost Accounting, Advanced Accounting, Auditing, Accounting...
Education
University: Western University of Health Sciences, College of Pharmacy. Degree: Master's Major: Pharmaceutical Sciences...
Experience
Press: http://wsprod.westernu.edu/news/nr_detail.jsp?id=15207&groupname=AllNews Dean's List – Semester Honors: o Western University of Health Science, College of Pharmacy 2011, 2012, 2013 . o California State University, Fullerton, Fall 2010, Spring 2010, Fall 2009,...
Education
California State Polytechnic University of Pomona, Bachelor of Science in Microbiology.
Experience
- 8 years of experience as a private tutor - Dental Admission Test (May/2018): - Academic Average: 23 - Total Science: 24 - Biology: 25 - Chemistry : 23 - Organic Chemistry : 23 - Reading Comprehension: 26 -...
Education
California State University, San Bernardino Senior double majoring in Anthropology and Biology.
Experience
As a Biology major, I have completed various advanced science courses such as: Advanced Human Anatomy, Molecular Biology, General Chemistry, Physics, Organic Chemistry, etc . Being able to perform well in all of these classes has made me a qualified science tutor. Geometry,...
Education
Masters of Education with Clear Credential from Loyola Marymount University (LMU), Los Angeles, CA Preliminary Single Subject...
Experience
I have been a high school science teacher for the past 4 years teaching Biology, Marine Biology, Environmental Science, AP Environmental Science, Physics, Chemistry and Geology . Before teaching I worked as a marine biologist as the Monterey Bay Aquarium in Monterey C.A ....
Education
-BS degree (2010) In Environmental Science from California State University, Monterey Bay My concentration in this major was Watershed...
Experience
-2+ years experience multi-subject tutoring (YMCA) -Experience with diverse ages (K-10th) -1+ year teaching youth science lessons -Mother runs a preschool, I have a lot of exposure to children -Very calm, patient, and responsible -Intermediate Spanish speaker My...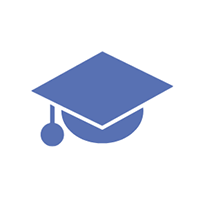 Nicolas S.
Private General Biology tutor in San Bernardino, CA
University Tutor
5
Nicolas S.
Education
Graduate of California State University San Bernardino with a B.S. in Biology/Pre-Medicine and a minor in Chemistry. 3.73 graduating GPA,...
Experience
Chemistry, Organic Chemistry, General Chemistry, Evolutionary Biology, Genetics, Biology, Cell Biology, Evolution, General Biology, Molecular Biology I work and attend class at the CSUSB campus, and it is therefore easiest for me to tutor CSUSB students, both in respect to my...
Education
Neuroscience Major at University of California Riverside.
Experience
I enjoy helping children and watching them grow as scholars . Being able to witness them achieve their goals and excel in subjects they once found difficult makes my job a very rewarding one. Honors, Summer Tutoring, Study Skills And Organization, Special Education, Spanish...
Education
Literary Arts (English w/Creative Writing) at Brown University
Experience
- previous tutoring experience in general 9th grade, Algebra, SAT - took SAT, SAT II - Math 2c, SAT II - Literature, SAT II - US History, SAT II - Biology, AP World History, AP Chemistry, AP US History, AP Biology, AP English Language & Composition, AP English Literature &...