Molecular Biology Tutors in Victorville, CA
Results 1 - 4 of 4
Education
California State University of San Bernardino B.S. Administration Concentration in Accounting B.A. Biology
Experience
Tutored in Accounting/Finance, Biology, and Math . I want to be a tutor because it re-enforces what I already know . Classes taken: Intro Accounting, Intermediate Accounting, Management Accounting, Cost Accounting, Advanced Accounting, Auditing, Accounting...
Education
University: Western University of Health Sciences, College of Pharmacy. Degree: Master's Major: Pharmaceutical Sciences...
Experience
Press: http://wsprod.westernu.edu/news/nr_detail.jsp?id=15207&groupname=AllNews Dean's List – Semester Honors: o Western University of Health Science, College of Pharmacy 2011, 2012, 2013 . o California State University, Fullerton, Fall 2010, Spring 2010, Fall 2009,...
Education
California State University, San Bernardino Senior double majoring in Anthropology and Biology.
Experience
As a Biology major, I have completed various advanced science courses such as: Advanced Human Anatomy, Molecular Biology, General Chemistry, Physics, Organic Chemistry, etc . Being able to perform well in all of these classes has made me a qualified science tutor. Geometry,...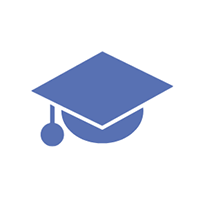 Nicolas S.
Private Molecular Biology tutor in San Bernardino, CA
University Tutor
5
Nicolas S.
Education
Graduate of California State University San Bernardino with a B.S. in Biology/Pre-Medicine and a minor in Chemistry. 3.73 graduating GPA,...
Experience
Chemistry, Organic Chemistry, General Chemistry, Evolutionary Biology, Genetics, Biology, Cell Biology, Evolution, General Biology, Molecular Biology I work and attend class at the CSUSB campus, and it is therefore easiest for me to tutor CSUSB students, both in respect to my...