AP Spanish Language Tutors in Victorville, CA
Results 1 - 2 of 2
Education
California State University, San Bernardino Senior double majoring in Anthropology and Biology.
Experience
As a Biology major, I have completed various advanced science courses such as: Advanced Human Anatomy, Molecular Biology, General Chemistry, Physics, Organic Chemistry, etc . Being able to perform well in all of these classes has made me a qualified science tutor. Geometry,...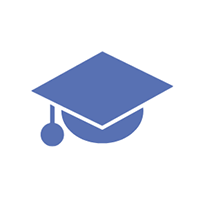 Lissete Z.
Private AP Spanish Language tutor in San Bernardino, CA
University Tutor
5
Lissete Z.
Education
Working on completing an Associate's degree in Computer Programming at San Bernardino Valley College with a certificate in Accounting.
Experience
- Passed AP Spanish IV and V, English Language and Composition, US History - SAT II Spanish = 800 - I like to teach others what I know - My favorite subjects are math and science - I can tutor all math levels until calculus (differential and integral) - I can tutor both...