AP US History Tutors in Victorville, CA
Results 1 - 5 of 5
Education
Senoior at sultana high school
Experience
2 years of tutoring trigonometry and basic math Received 1850 on sat Have passed AP BIO, AP PPSYCHOLO,AP US HISTORY and AP ENGLISH 3 tests I am the valedictorian for my school Pre-algebra,algebra 1, algebraII, trigonometry,sat math 2 years of tutoring trigonometry and...
Education
BA in History from UC Berkeley, professional editor in the field for 20 years
Experience
I started in high school, grading essays for my Advanced Placement History teacher . I scored a perfect on the verbal side of my SAT, 5's on my AP tests in English and History (European and American), Government, and Latin . My essay for the 1995 CAP test (back when they...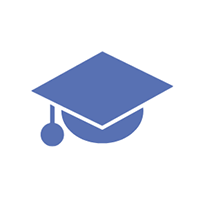 Lissete Z.
Private AP US History tutor in San Bernardino, CA
University Tutor
5
Lissete Z.
Education
Working on completing an Associate's degree in Computer Programming at San Bernardino Valley College with a certificate in Accounting.
Experience
- Passed AP Spanish IV and V, English Language and Composition, US History - SAT II Spanish = 800 - I like to teach others what I know - My favorite subjects are math and science - I can tutor all math levels until calculus (differential and integral) - I can tutor both...
Education
First Year Doctoral Student in Leadership and Organizational Consulting at the University of San Diego. Master in Public Administration,...
Experience
I have previous experience in tutoring Political Science, English and Writing at the Collegiate and Graduate level . I have tutored Middle School level in Math, Spanish, and Writing . I have experience tutoring at the high school level in Math, Spanish, Latin, and AP U.S . ...
Education
Literary Arts (English w/Creative Writing) at Brown University
Experience
- previous tutoring experience in general 9th grade, Algebra, SAT - took SAT, SAT II - Math 2c, SAT II - Literature, SAT II - US History, SAT II - Biology, AP World History, AP Chemistry, AP US History, AP Biology, AP English Language & Composition, AP English Literature &...