Evolutionary Biology Tutors in Victorville, CA
Results 1 - 3 of 3
Education
University of Arizona - Bachelor of Science, Ecology, Evolutionary Biology
Experience
I feel that shared learning is important when it comes to Science and other topics . I consider this type of learning because I too am constantly learning in life . Since I've been learning these subjects for so long, I feel confident also working as a tutor . There is...
Education
-BS degree (2010) In Environmental Science from California State University, Monterey Bay My concentration in this major was Watershed...
Experience
-2+ years experience multi-subject tutoring (YMCA) -Experience with diverse ages (K-10th) -1+ year teaching youth science lessons -Mother runs a preschool, I have a lot of exposure to children -Very calm, patient, and responsible -Intermediate Spanish speaker My...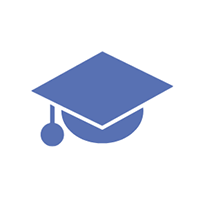 Nicolas S.
Private Evolutionary Biology tutor in San Bernardino, CA
University Tutor
5
Nicolas S.
Education
Graduate of California State University San Bernardino with a B.S. in Biology/Pre-Medicine and a minor in Chemistry. 3.73 graduating GPA,...
Experience
Chemistry, Organic Chemistry, General Chemistry, Evolutionary Biology, Genetics, Biology, Cell Biology, Evolution, General Biology, Molecular Biology I work and attend class at the CSUSB campus, and it is therefore easiest for me to tutor CSUSB students, both in respect to my...